We are pleased to announce a new series of culinary classes at the SCGP Cafe.
Chef Paolo Fontana is now offering themed cooking demonstrations – Next class is "What Else? It's Cinco de Mayo!", Tuesday May 5. A fiesta of Mexican Foods. Watch the Video
Classes are $35 to attend, and will include all food and wine – Reserve your spot now, as spaces are very limited!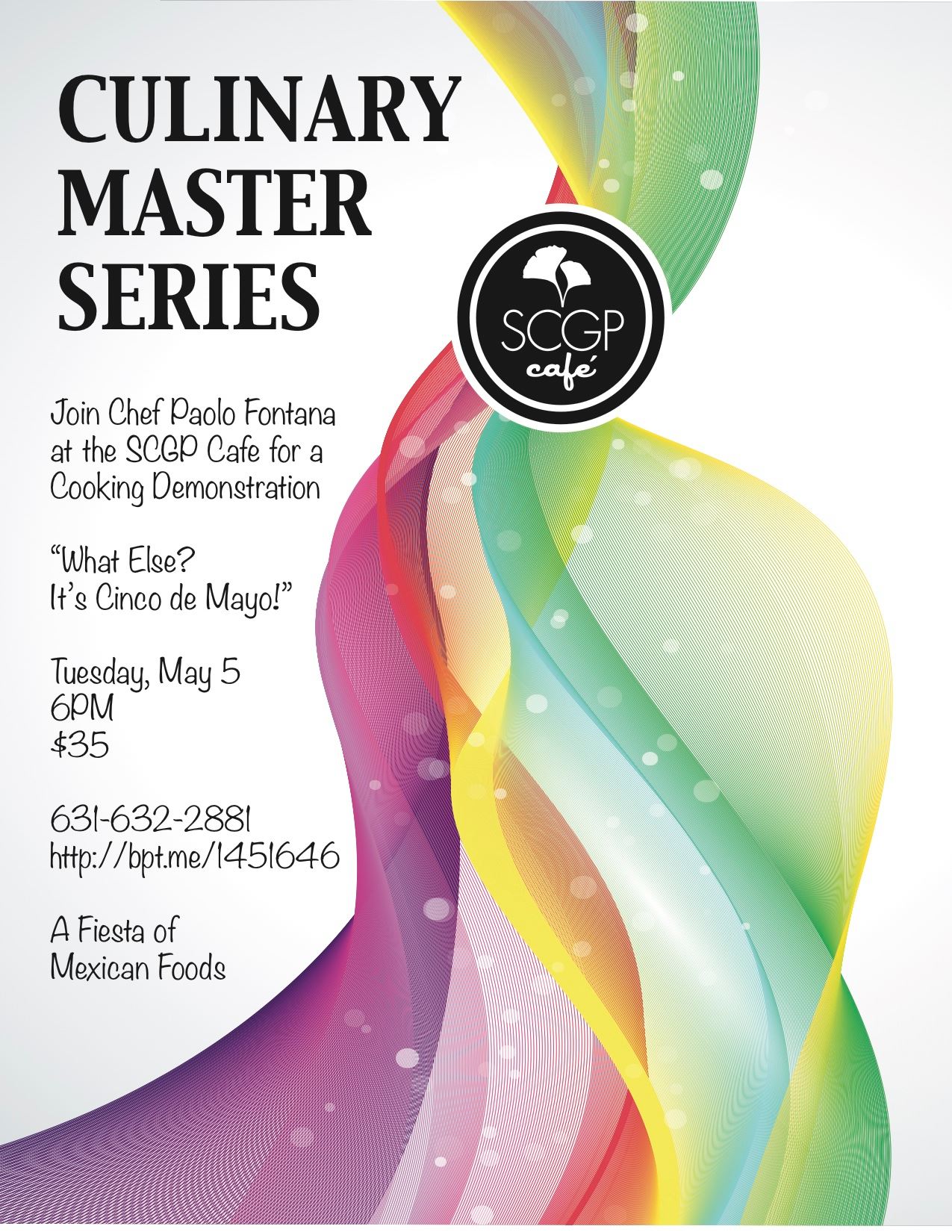 >
PAST CLASSES:
April 7, 2015: 'Is it Spring Yet?'
In this demonstration, Chef Paolo will demonstrate canning and pickling, how to prepare paglia e fieno pasta, and discuss the advantages of organic foods.
November 4th 2014: "An Italian's Thanksgiving".
In this demonstration learn how Chef Paolo's family celebrated Thanksgiving by adding an Italian flavor to traditional foods. Recipes will be prepared by Chef and wine will be served.
December 2, 2014: 'A Sicilian Christmas'.
In this demonstration Chef Paolo Fontana demonstrates how to prepare the traditional Sicilian Christmas Eve Dinner, the Feast of the Seven Fishes.
February 10, 2015: 'Culinary Aphrodisiacs'
Chef Paolo prepares an assortment of treats for Valentine's Day such as macarons, sweet and savory cream puffs, chocolate truffles and more.
Tuesday March 3: 'Coming in from the Cold'
Chef Paolo features recipes for windy March nights. Cold weather recipes with ingredients that offer a hint of spring!