Manfred Mohr: Pioneer of Algorithmic Art
Sept. 10 – Nov. 12, 2015
On view in the Simons Center Gallery
Curated by Lorraine Walsh
Schedule of Events
Opening Reception
| | | |
| --- | --- | --- |
| 4:00pm | Talk by Manfred Mohr | SCGP Room 103 |
| 5:00pm | Wine and Cheese Reception | Simons Center Gallery |
Closing Reception
| | | |
| --- | --- | --- |
| 5:00pm | Wine and Cheese Reception | Simons Center Gallery |
| 5:45pm | Anne and Michael Spalter | Explorations of the New Order: arranging space |
The Simons Center Gallery is pleased to present a solo exhibition of work by Manfred Mohr, an internationally acclaimed pioneer of digital art. After discovering Prof. Max Bense's information aesthetics in the early 1960's, Mohr's artistic thinking was radically changed. Within a few years his art transformed from abstract expressionism to computer generated algorithmic geometry. Further encouraged by discussions with the computer music composer Pierre Barbaud whom he met in 1967, Mohr programmed his first computer drawings in 1969. Since then all his artwork is produced exclusively with the computer. Mohr develops and writes algorithms for his visual ideas. He generates 2-D semiotic graphic constructs using multidimensional hypercubes.
This exhibition is honored to feature Mohr's early digital drawings produced at Brookhaven National Laboratory in 1969. Physicist Dr. Peter Kemmey travelled to Paris in 1969 to visit his friend and former colleague from Brookhaven Labs, Estarose Wolfson. There he met Mohr, Wolfson's lifelong partner. The meeting inspired Kemmey to execute Mohr's program code written in FORTRAN IV on Brookhaven's then super computer, which had a high-resolution computer output microfilm plotter (COM) attached. A remarkable new innovation at the time, this computer could print images instantly on light sensitive glossy photo paper (12cm x 12cm) in black and white. As stated by Mohr, "Dr. Kemmey generously ran my program and sent me some 30 fantastic results. For the first time in my life I saw something that had never been experienced in an artistic environment: I could look at multiple results generated from one and the same logic."
The Simons Center Gallery will show several of these early works produced at Brookhaven National Laboratory alongside newer work.
Special thanks to collector Michael Spalter whose positions include Chairman of the Board at Rhode Island School of Design, Trustee of the American Friends of the Louvre, and Advisor Board member of Harvard University's Cultural Entrepreneurship Initiative.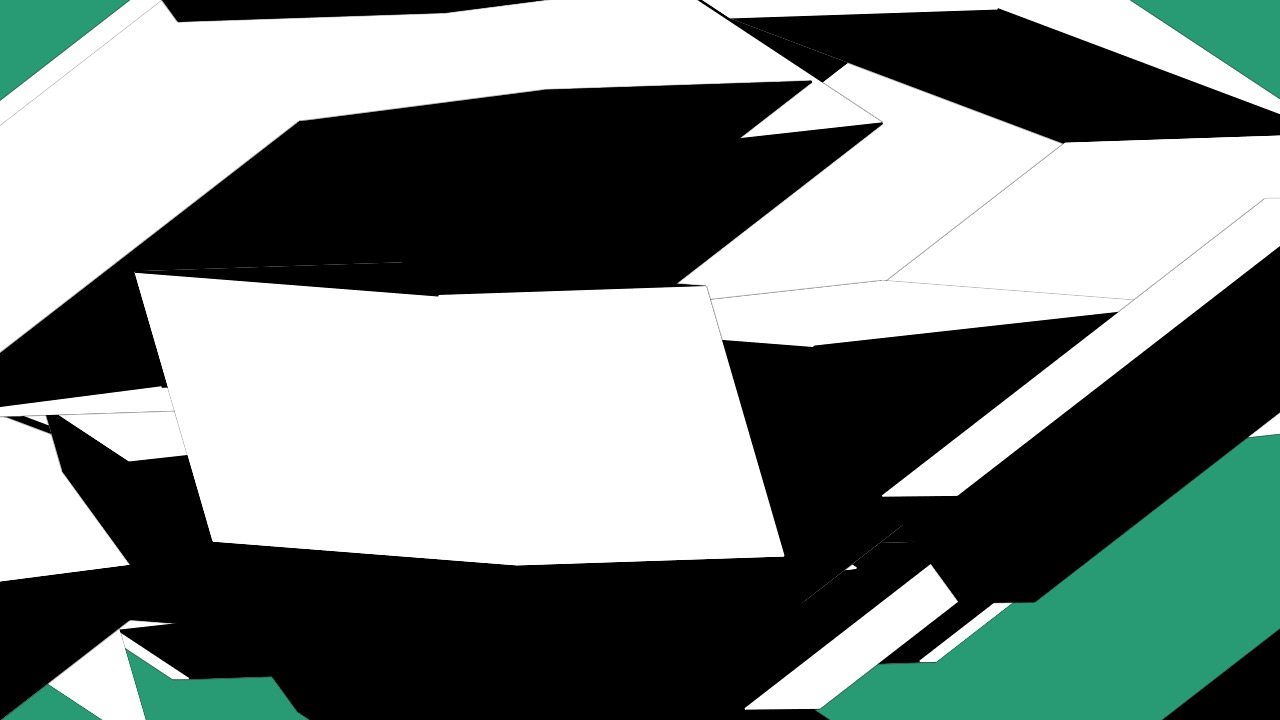 Manfred Mohr, subsets.motion (P1011), a real time algorithmic animation, 2003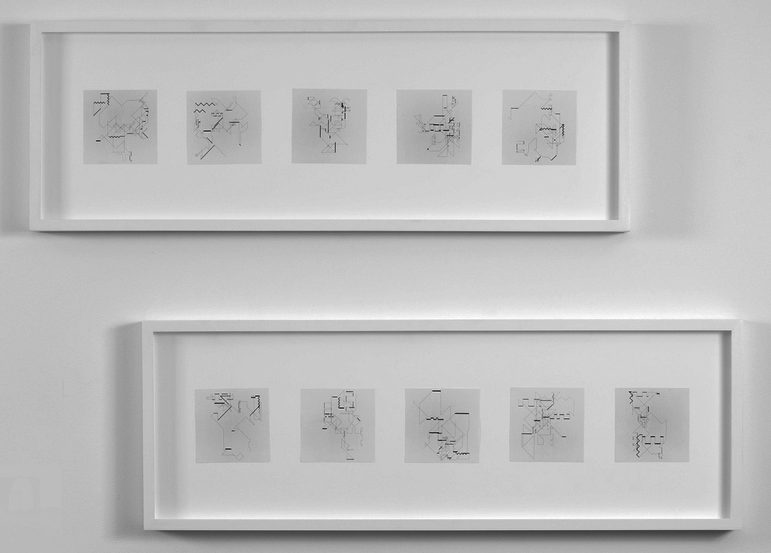 Manfred Mohr, P-018-mf_1-10, high res computer output, 1969, 12x12cm/each.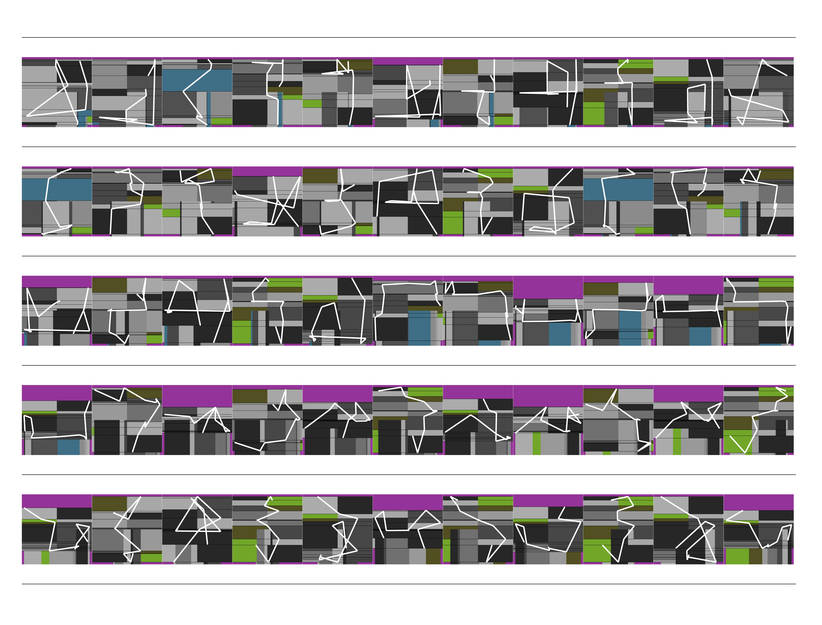 Manfred Mohr, P1640_581, pigment ink on paper, 2014, 112 x 150 cm