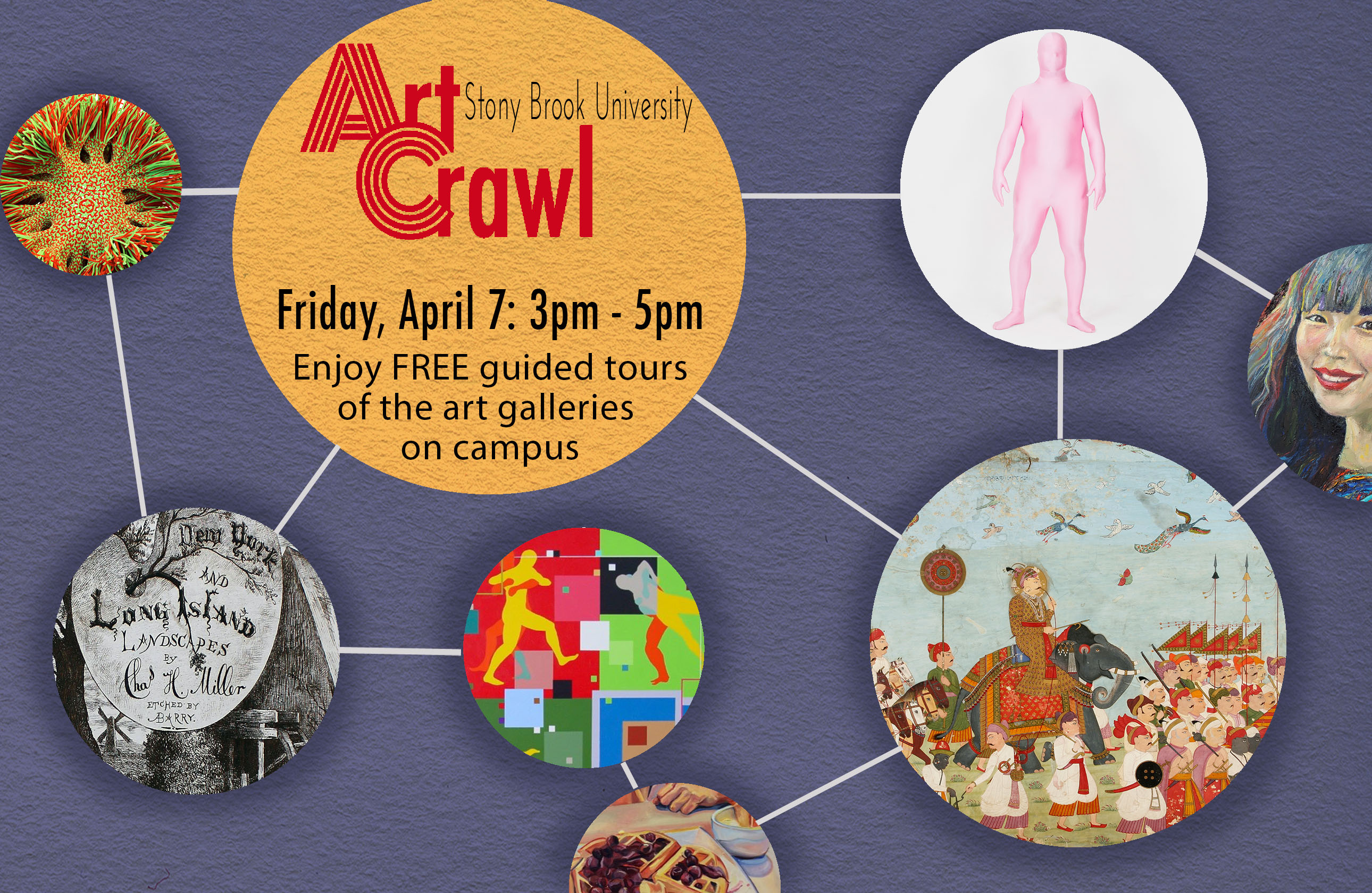 Spring 2017 Art Crawl
Join us for the Spring 2017 Art Crawl at Stony Brook University!
The Art Crawl is a free event with student-led guided tours of galleries on the Stony Brook University campus.
Friday, April 7th from 3:00 to 5:00 pm
The tour will begin at the Zodiac Gallery in the Charles B. Wang Center and ends with the Oakes Twins: SIGHTLINES Closing Reception and Artist Talk at the Simons Center for Geometry and Physics.
The event is free and open to the public.