Crossings
April 12-August 12, 2022
Curated by Lorraine Walsh
The photographs in this exhibition were taken by Jean-François Dars between 2018-2020 to honor the Simons Center's 10th Anniversary. They were originally compiled in Crossings, a unique publication that tells the story of the Center—a nascent institute in a time-honored tradition representing the fertile interaction between mathematics and theoretical physics. As the title of the book and this exhibit signify, the sharing of mathematical tools and physical theory at crossroads provide paths for fruitful discovery.
The images in the show evidence a master photographer in Dars. He stealthily captures exceptional moments, celebrating those on the other side of the camera. Recalling the groundbreaking photographer Edward Steichen: "A portrait is not made in the camera but on either side of it."
Based in Paris, Jean-François Dars and Anne Papillault have been Documentarians-in-Residence for the French National Center for Scientific Research (CNRS) since the 1980s. They create documentaries and publish books about scientific institutions that not only provide a record of accomplishment and biography, but rather capture the very soul of a place with candor and elan.
Crossings, Published by the SCGP, 2021
Photography by Jean-François Dars
Design and edits by Anne Papillault and Lorraine Walsh
Inspired by Nikita Nekrasov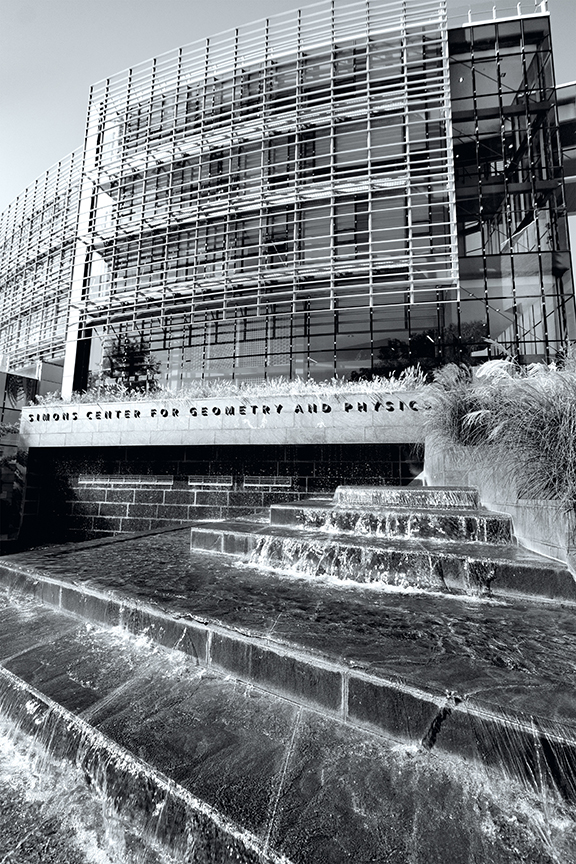 Photo: Jean-François Dars