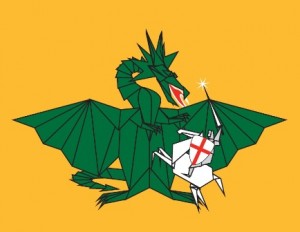 August 4-9, 2012
Origami Heaven 2012: Stories from Paper
From the Aesops Fables and the Brothers Grimm to Tinkerbell and Harry Potter, the Charles B. Wang Center's 8th Annual Origami Heaven Exhibition celebrates Stories through Paper recreated and interpreted by esteemed origami artists from around the world. Join us to delight in intricate folded-paper tableaux of beloved stories, myths, and characters, and to learn new stories from past and present, home and abroad.
In addition to the exhibition, we offer folding sessions with origami artists every day at 12:00 PM.
Saturday, August 4, 2012 – Thursday, August 9, 2012,
Charles B. Wang Center Room 201
Recommended admission fee: $5
August 7, 2012
Origami Heaven Festival 2012: Stories from Paper
The Stories Through Paper exhibition complements our annual Origami Heaven Festival on August 7, 2012. This day-long participatory festival enthralls visitors of all ages with its celebration of origami and other aspects of Japanese culture. Whether you're a newcomer to the world of origami, or a seasoned folder yourself, you'll be engaged and impressed by the festival's live performances, storigami, workshops and teaching tables, demonstrations, and cultural displays. origami aficionados and newcomers alike.
 
Origami Heaven is presented by the Charles B. Wang Center and the Long Island Folding Enthusiasts (L.I.F.E.) . Now in its eighth year, this exhibition and festival are among the Wang Center's most popular programs, attracting visitors of all ages.
Co Sponsored by the Japan Center at Stony Brook
Visit the Origami Heaven 2012 website for additional details.