Simons Center Auditorium, February 19th at 5:30PM
5:30 PM – Reception
6:00 PM – Introduction, by Melissa F. Clarke
6:05 PM – First Presentation, by Melissa F. Clarke and Genevieve Hoffman
6:30 PM – Second Presentation, by Frank O. Nitsche
6:50 PM – Third Presentation, Adam Harvey
7:10 PM – Fourth Presentation, Shimpei Takeda

WATCH THE VIDEO DOWNLOAD THE VIDEO
Materializing Information
A special closing talk for the 'Controlled Evidence' exhibit, to address the intersection of art, technology, fashion and science. We will be joined by artists Melissa F. Clarke (recent Simons Center Artist in Residence), Adam Harvey, Genevieve Hoffman, Shimpei Takeda, and geophysicist Frank O. Nitsche.
They will present work that engages information, research and data either in the process of revealing the unseen, by creating physical form from data sets, or by creating things that shield and provide cover from information retrieval.
In today's world, digital data, information and ideas are becoming increasingly material. For instance, in Melissa F. Clarke's work, the unseen hidden depths of the Antarctic seas are realized as abstract video sculptures, and Shimpei Takeda uses traditional film to produce serialized physical traces of the catastrophic nuclear meltdown in Fukushima, Japan. Genevieve Hoffman's work visualizes, sculpts, and carves out tangible topographies based on economic and political structures and formalized ideas about places of importance in a world undergoing climate change. From another perspective, contemporary artist Adam Harvey synthesizes fears of surveillance and data mining by designing conceptual fashions that hide and protect individuals from paparazzi.
Join us to see and hear four very different presentations that bridge science, research and art to describe an era for which storage and exchange becoming realized in form and materialized as cultural objects.
Materializing Information will be hosted by Recent Simons Center Artist in Resident Melissa F. Clarke. With special Thanks to Stony Brook Professor Margaret Schedel, curator of the Controlled Evidence Exhibit and organizer of the opening event.
About the speakers: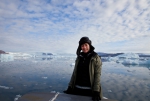 Melissa F. Clarke is a Brooklyn, NY based interdisciplinary artist that makes multimedia installations containing sound, video, interactive art, still images and multimedia design projects. Clarke has exhibited widely in New York City and internationally, including: 319 Scholes, NY, Eyebeam, NY, Issue Project Room, NY, with the Queens Museum, NY, the Electronic Music Foundation, and the International Biennial of Contemporary Art ULA-2010, Venezuela. Her audio-visual works have been published and commissioned by labels such as Contour Editions, Barge Recordings and Textura. Most recently Clarke successfully launched a Kickstarter campaign to fund her arctic travels and research. Her work has been featured by the Creators Project and with publications and blogs such as the Village Voice, Kickstarter, Art 21, Core 77, and Columbia University's State of the Planet. Clarke received her masters from New York University's Interactive Telecommunications Program, with a two-year Tisch School of the Arts Fellowship.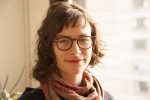 Genevieve Hoffman is a visual artist and designer working at the intersection of art, research and technology. Using digital software and traditional materials, her work seeks to render complex systems in tangible forms. She has exhibited at galleries and festivals throughout the US including: 319 Scholes, NY, Intersection for the Arts, CA, 3LD Art and Technology Center, NY, and the New York Hall of Science, NY. Her work has appeared in various publications such as Good Magazine, The Atlantic, and Architizer. She graduated from Brown University with a BA in Visuals Arts, and a concentration in New Media. She received a Master's degree from the Interactive Telecommunications Program at NYU, and began a residency at the program last fall. Genevieve lives and works in New York City.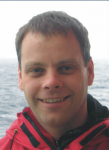 Frank O. Nitsche received a MS in geophysics (1994) from the University of Kiel, Germany. He received a Ph.D. (1997) from the University of Bremen, Germany, for his work at the Alfred Wegener Institute for Polar and Marine Research, Bremerhaven, on sedimentation processes along the continental margin of West Antarctica. From 1997 to 2001 he worked as a postdoctoral researcher at the Institute of Geophysics of ETH Zürich, Switzerland, where he optimized shallow land seismic and ground-penetrating radar methods to study 3D structures in alpine valleys. In 2001 he came to the Lamont-Doherty Earth Observatory of Columbia University where is started as a postdoctoral researcher and is now a research scientist. There he studies sediment processes and morphological conditions of the Hudson River Estuary and the Long Island Sound. In addition, he investigates the morphology of the Antarctic continental margin and is reconstructing the path of past ice streams and related sediment transport processes. His research uses mostly acoustic mapping techniques and data integration through GIS to understand sediment transport, deposition and related processes that shape continental margins from estuaries to the deep sea, especially.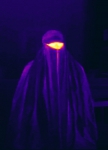 Adam Harvey is a creative technologist living in NYC. His work has earned a Core77 design award, a grant from Rhizome.org, a Webby NetArt nominee, and has been widely covered by news publications around the world. He teaches physical computing at the School of Visual Arts' Interaction Design program in NYC, runs Klank Studios, a shared studio space for artists in downtown Manhattan, and works commercially as technical consultant to artists and agencies. Harvey is a graduate of the Interactive Telecommunications Program at New York University and previously studied photography and mechanical engineering at the Pennsylvania State University.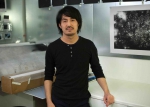 Shimpei Takeda (b. 1982, Fukushima, Japan) has lived in New York since 2002. While primarily working with photographic material, he has also collaborated with composers and sound artists through his video works. After the Fukushima Daiichi nuclear disaster occurred within 40 miles to where his family resides, Takeda started his on-going project Trace – cameraless records of radioactive contamination: Radiation in the contaminated soil exposes photographic materials as direct and physical documentation of the disaster. His works have been featured by Making the Geologic Now: Responses to Material Conditions of Contemporary Life (Punctum, 2012), Conveyor Magazine (USA), IO Donna / Corriere della Sera (Italy) and Asahi Shimbun (Japan) among others.
About the work:
Melissa F. Clarke
Having just returned from the Arctic, I am an artist obsessed with ice and information related to the terrain shaped by it. Using data, I extrapolate research and observation into systematic points that unfold in generative video and sound sculptures, performances, and printed still images. I often work across mediums as a series unfolds, while looking at hybridizations of wilderness and technological spaces—towards considerations of nature at the nexus of human experience, myth, science, and information collection.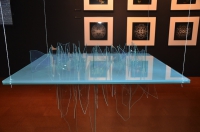 My work often deals with the 'sublime' and I maintain that, nature, culture, science, and technology, they're not binary pursuits. We can't completely be reductive or objectify for long, and that's considering the aesthetic and subjective qualities of things as much as the systems around the objects we study. Especially with technology and information we bring together vast systems while we divide in these contexts, and often we reach an equal or tipping point between separation and vastness, this creates a sense of the sublime.
Genevieve Hoffman
My work aims to illustrate the various dimensions that structure the encounters between humans and their environments, whether temporal, physical, cultural or virtual.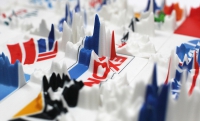 Using time-based media, lighting, and sculptural materials, I often take familiar elements out of context, be it typography, analog cassette tape, or language, in order to grasp more fully some of the systems we take for granted.
Technology is an underpinning in all of my work, as both a medium and subject of inquiry. I am especially concerned with the technological obsolescence built into the disposable culture of our digital era, as well as the relationship between technology and the natural resources that make it possible. I'm also fascinated by the ability of new technologies to capture and make visible what is often unnoticed or ignored by human perception. Recently, I have been exploring the forces and interrelated systems of the global economy, as well as the infrastructure that makes it run. I'm interested in visualizing the ways that the financial system shapes and is shaped by the environment.
Frank Nitsche
My work focuses on understanding the evolution of present and past morphology of the seafloor and what causes and controls deposition and erosion of sediments that shape the seafloor. For this, I am using geophysical techniques to image the morphology, extent, and internal structure of complex sedimentary features and Geographic Information Systems (GIS) to integrate, analyze and visualize different data sets.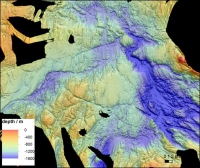 My main study areas have been the Hudson River Estuary and the Antarctic continental margin. As part of the Hudson River Benthic Mapping Project I determined details of the distribution of sediment type, processes and deposition along the Hudson River Estuary.
My second area of interest is glacial sediment transport and morphology. Understanding the pattern of previous ice flow and sediment deposits is essential for reconstructing Antarctic climate change, modeling ice sheets, and thus predicting future sea-level rise. During several research expeditions into the Amundsen Sea, West Antarctica, I acquired multibeam bathymetry data, which I combined with previously collected soundings to create the first bathymetric map of the region and I am currently involved in projects to integrate these bathymetric data into the production of the first International Bathymetric Chart of the Southern Ocean (IBCSO) and the visualization of polar data in GeoMapApp.
Adam Harvey
We live in a world under observation. This is a world where multiple versions of ourself will persist in storage for decades.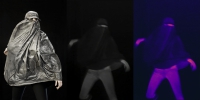 Yet this environment of mass surveillance and storage is largely invisible. It's architecture is hidden. If we were to visualize this new world, what would it look like?
In my projects, I study this environment and look for ways to adapt to living with mass surveillance. I see fashion as a vehicle for transforming and elasticizing our identities to exert control over privacy. Fashion is never conforming, but conformity is what machines and algorithms want. By visualizing the vulnerabilities of surveillance as fashion statements, I hope to aestheticize privacy and establish countersurveillance as visual civil right.
Shimpei Takeda
"Trace – cameraless records of radioactive contamination"
As an artist working with analog photographic techniques that are rapidly in decline, a native of Japan, and moreover being born in Fukushima prefecture, I took on a mission to create a physical record of the worst man-made nuclear accident in history. A photograph can be created by electromagnetic radiation other than light.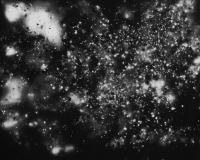 Radiation and visible light are similar forms of energy, they just travel in different wavelengths. Using cameraless processes, I want to capture the current state of Japan directly, by exposing photo-sensitive material to traces of radiation emitted from contaminated particles. Through visualizing the traces into visible form, the resulting images will speak to us beyond the photograph, and perhaps they will be a valuable asset and documentation for future generations.
Photos