The Simons Center for Geometry and Physics is proud to announce that our very own chef, Paolo Fontana, has received notable mention for his one-of-a-kind crème brûlée which he served up to rave reviews at the Harvest East End, Saturday August 24 2013.
Each year the Harvest East End, presented by Wine Enthusiast, brings together the regions best chefs and wine makers and this year Paolo's duck egg crème brûlée, infused with vanilla bean and topped with a sprinkle of maple bacon crumble, stood out among dishes from over 30 regional top chefs.
Quoted by food critic and editor of 'Corks, Caps and Taps', Alan J Wax, as "the most inventive dish of the event", Paolo's "rich, sweet, custardy duck egg crème brûlée" was a fan favorite, scoring extra points for it's fun and creative presentation, in the original duck egg shell.
Congratulations to Chef Paolo!! Come visit us at the SCGP cafe and maybe you'll be lucky enough to try a special tasting of this famous dessert!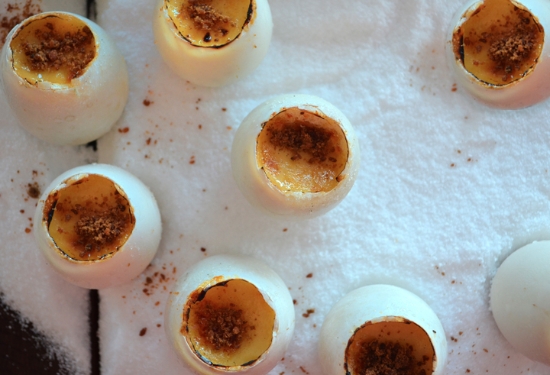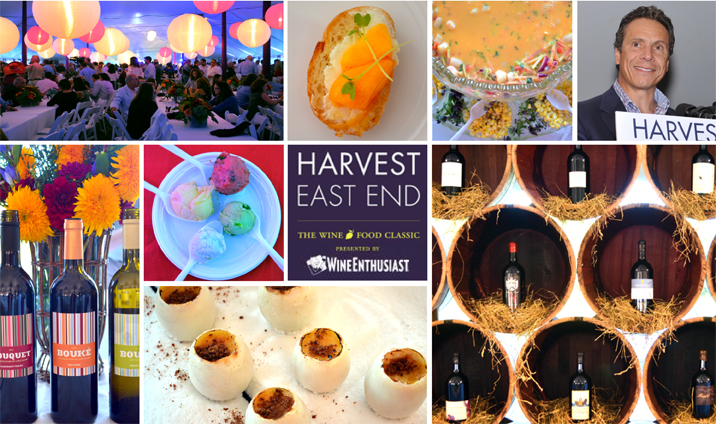 Read more about Chef Paolo's exciting achievement here:  http://www.corkscapsandtaps.com/?p=1637
and here