Summer 2017 Tuesday Concerts
The Art Program at the Simons Center for Geometry and Physics at Stony Brook University is pleased to present a new music series free and open to the public:
Tuesday, July 18, 2017
THE EARLY BIRD JAZZ BAND
5:30 – 6:00 pm: Reception in the Simons Center Lobby and Gallery
6:00 – 7:00 pm: Concert in the Simons Center Auditorium
Tuesday July 25, 2017
ANDREW YORK
5:30 – 6:00 pm: Reception in the Simons Center Lobby and Gallery
6:00 – 7:00 pm: Concert in the Simons Center Auditorium
Tuesday August 1, 2017
JOSE CONDE y OLA FRESCA
5:30 – 7:00 pm: Dance Party and Reception in the Simons Center Lobby and Gallery
Tuesday, August 8, 2017
LEON LIVSHIN AND FRIENDS
5:30 – 6:00 pm: Reception in the Simons Center Lobby and Gallery
6:00 – 7:00 pm: Concert in the Simons Center Auditorium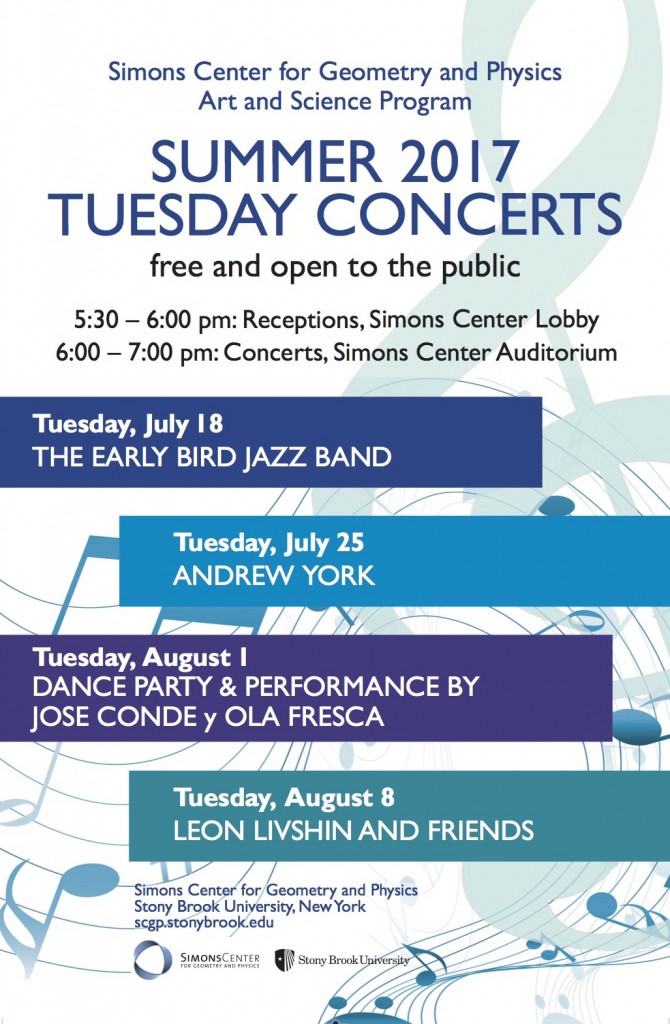 Tuesday, July 18, 2017
THE EARLY BIRD JAZZ BAND
The Early Bird Jazz Band has been successfully serenading dancers and audiences around the world for years. Led by clarinetist and saxophonist Ricky Alexander, their passion lies in classic jazz. The band performs sassy popular tunes of the 1920s to the swinging and bopping sounds of the 1950-60s. Based in New York City, the members of the band can be seen everywhere from prestigious concert halls to the hippest underground clubs. 
Tuesday July 25, 2017
ANDREW YORK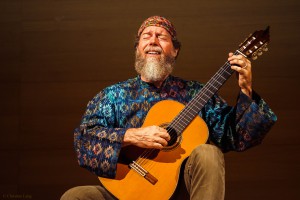 Andrew York is one of today's best loved composers for classical guitar and a performer of international stature. His compositions blend the styles of ancient eras with modern musical directions, creating music that is at once vital, multi-leveled and accessible. Andrew received a GRAMMY as a member of the Los Angeles Guitar Quartet during his sixteen years with the cutting-edge ensemble. York's compositions have been featured on GRAMMY-winning recordings by Jason Vieaux (CD "Play", featuring Andrew's iconic composition "Sunburst", 2015) and Sharon Isbin (CD "Journey to the New World" featuring "Andecy", 2010). In 2006 Andrew recorded and performed with the Atlanta Symphony for the opera "Ainadamar" by Osvaldo Golijov. The recording of "Ainadamar" (Deutsche Gramophone) won two GRAMMY awards. Andrew has released CDs on Sony-U.S., Sony-Japan, King Records (Japan), Telarc, GSP and Delos labels, as well as inclusion on Rhino Records "Legends of Guitar" and numerous other compilations. Andrew's 2010 CD release "Centerpeace" offers individual collaborations with guitarist Andy Summers, and pianists Mitsuko Kado and Allaudin Mathieu. Andrew's most recent solo recording "Yamour" was released on vinyl as a double LP album, and garnered the number one spot in Acoustic Guitar Magazine's "Essential Recordings of 2012" by editor Teja Gerken. Commenting on the more than eighty minutes of new pieces for solo guitar he composed for this major work, Andrew says "When I write I feel a connection to my spirit and the joy and sorrow of life. My entire life comes into focus and there is no separation between me as a boy, a young man and now in my later years."
Tuesday August 1, 2017
JOSE CONDE y OLA FRESCA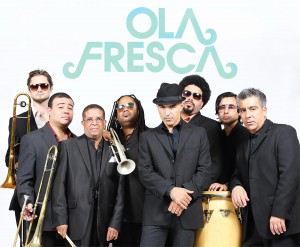 The world acclaimed band Ola Fresca weaves musical bridges connecting Cuban son, salsa, timba and funk. Under the direction and creative energy of Jose Conde, the band's music has evolved into a swinging and fearless tropical Latin sound. From their 2004 rustic Cuban roots tinged album debut Ay! Que Rico, to the 2008 funky and eclectic (R)Evolucion named Best Latin Album in the Independent Music Awards, the band boldly fuses a spectrum of Latin roots styles and instrumental formats. As noted by The New York Times, the award-winning band has an "emphasis on songs with characters, wordplay and mild social ideas…good for dancing and thinking!" Since 2004, Ola Fresca has performed in New York and throughout the United States, Canada, Mexico, and Latin America. Songs from the first two Ola Fresca albums have been featured in numerous widely released compilations, films and TV programs. The band has received consistent positive international exposure from features on Putumayo and Rough Guide world music collections, sync licenses on HBO and British Television programs, to stories on US College Public Radio, NPR and BBC. Notable venues include Chicago World Music Festival, Montreal Jazz Festival, New York Central Park Summerstage, Bocafest in Veracruz Mexico, Green Apple Festival Miami, Santa Monica Twilight Dance Series, Kennedy Center Washington DC, New York Global Rhythm Festival, and New Orleans Voodoo Festival.
Tuesday August 8
LEON LIVSHIN AND FRIENDS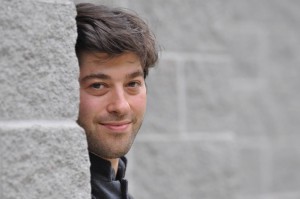 Leon Livshin: Piano
Bela Horvath: Violin
Marta Bagratuni: Cello
A pioneering artist of wide-ranging musical interests, Leon Livshin performs extensively throughout Europe and the United States. He also acts as a creative consultant to a variety of concert series and festivals in the New York City area. As a soloist and chamber music player, Mr. Livshin has performed at Carnegie Weil Hall, Alice Tully Hall, the Kennedy Center, Merkin Hall, Steinway Hall, the Cologne Philharmonic, the Berlin Hochschule für Musik, Vienna Konzerthaus, the Zurich Tonhalle, Moscow's White Hall, the Harvard Music Association, and at the United Nations. He has also broadcast on National Public Radio, as well as on classical music radio stations in Boston and Rochester. His recent collaborations have included the Borodin Quartet, the Borromeo Quartet, Philip Setzer (theEmerson Quartet), Russian New Quartet, Russian New Quartet, Pamela Frank, Dmitri Berlinsky, and Colin Carr.
Visitor Information

Directions to Simons Center for Geometry and Physics: https://scgp.stonybrook.edu/about/directions
For more information visit https://scgp.stonybrook.edu/art
or call 631-632-2800.