The Simons Center Art and Outreach program is pleased to present a Palindrome Quartet performance and lecture on Wednesday November 13, 2019 featuring Iva Casian-Lakoš on cello, Jennifer Gersten and Kate Dreyfuss on violin, and Chelsea Wimmer on viola.
Lecture Title: Going Against the Grain: Ruth Crawford and her String Quartet "1931"
Abstract: A lecture on Ruth Crawford Seeger, and the obstacles she encountered as an ultra-modernist woman composer in the 1920s-30s, and how she reflects those challenges in her String Quartet "1931" using innovative modernist compositional techniques.
Reception: 5:00pm, Simons Center Lobby
Performance and Lecture: 5:30pm, Della Pietra Family Auditorium, Simons Center room 103
---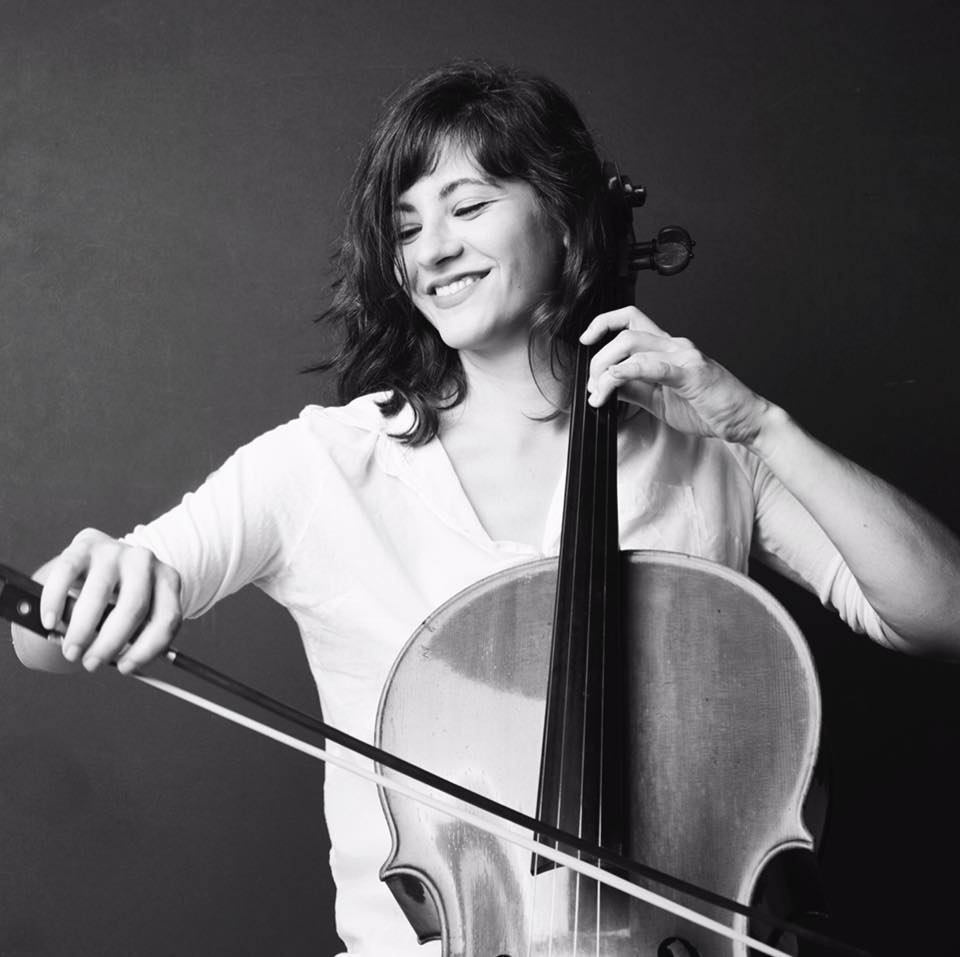 Cellist and new music advocate, Iva Casian-Lakoš (b. 1991, Columbus, Ohio) aims to bring recently composed works to new audiences around the world. In 2017, she co-founded Ensemble Illyrica, a chamber ensemble based in Croatia, which not only performs standard classical repertoire, but also commissions works from composers, and collaborates with other performers and visual artists. In addition to having performed in major concert venues across Austria, Slovenia, and Croatia, Illyrica also aims to bring new music to new audiences by giving concerts in small villages and in untraditional classical music venues.
Casian-Lakos also performs in the New York area with her percussion and cello duo, hear|say. Winners of the 2019 Lauren B. Ackerman Prize at Stony Brook University, hear|say will be premiering a number of newly written pieces by Stony Brook affiliated composers in the 2019-2020 season.
As a soloist, Casian-Lakos won top prizes in national competitions, such as Hellam Young Artists Competition, and performed with Columbus Symphony and other orchestras. She has shared the stage with members of JACK, Emerson, Calidore, and Ying Quartets, and has performed in concert halls around the United States, including Carnegie Hall, Lincoln Center, Kennedy Center, and Jordan Hall. She has also given solo and chamber performances internationally, in Croatia, Slovenia, the Czech Republic, Austria, France, Spain, England, and Canada.
Upcoming performances include her concert debut with Ensemble Illyrica in the Wiener Musikverein (Austria), a concert tour in Slovenia and Croatia, performances with Opera Project Columbus (Ohio) as principal cellist, hear|say concerts in the New York area, and her doctoral recital in Staller Recital Hall at Stony Brook University.
Casian-Lakos holds a Bachelor degree from Oberlin Conservatory, Master's degree from New England Conservatory, and is currently a doctoral candidate at Stony Brook University, mentored by Colin Carr.