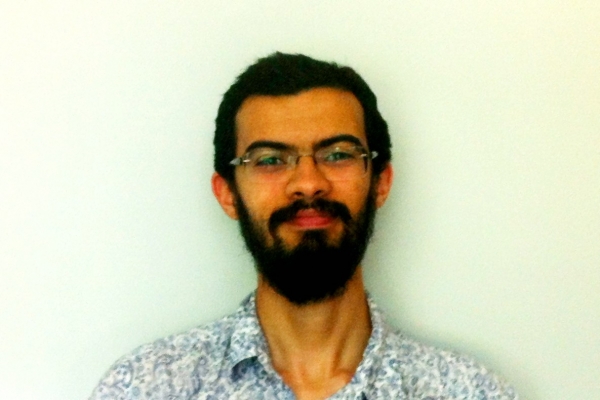 Long-time visitor of the Simons Center, Dr. Mohammed Abouzaid, has recently been awarded the 2017 New Horizons in Math prize.
The 2017 award recipients mark the Breakthrough Prize's 5th consecutive year celebrating top achievements in science. The New Horizons in Mathematics Prize was awarded to promising early-career researchers who have already produced important work in mathematics:
Mohammed Abouzaid (Columbia University)
Hugo Deuminil-Copin (Institut des Hautes Études Scientifiques and University of Geneva)
Benjamin Elias (University of Oregon) and Geordie Williamson (Kyoto University and University of Sydney)
The ceremony will be directed and produced, for the fourth time, by Don Mischer alongside executive producers Charlie Haykel and Juliane Hare of Don Mischer Productions.
Broadcast live in its entirety on National Geographic at 10/9c on Sunday, Dec. 4, an edited one-hour version of the ceremony will also air on FOX on Sunday, Dec. 18, at 7:00-8:00 PM ET/PT and globally on National Geographic in 171 countries and 45 languages.
Mohammed Abouzaid's work:
Dr. Abouzaid received his Ph.D. from the University of Chicago in 2007 under the supervision of Paul Seidel. His thesis used techniques from topical geometry to give a new approach to the homological mirror symmetry conjecture for toric varieties.  He is interested in symplectic topology and its interactions with algebraic geometry and differential topology. He is currently appointed as an Associate Professor at Columbia University since 2012.
Dr. Abouzaid is a frequent visitor of the Center, and has organized many programs and workshops, as well as delivered many lectures.  To view videos of Dr. Abouzaid's contributions to the Center, please visit the link below:
Once again, congratulations to Dr. Abouzaid!