Thursday, October 6, 2022
1 p.m. to 3:30 p.m. (ET)
Free guided tours of diverse art galleries – join at any point on the tour!

Stony Brook University hosts a variety of renowned art galleries that provide unique spaces and opportunities for cultural and artistic exchanges and collaborations. Our art crawls unite our university's galleries through a series of free guided tours led by expert curators. This initiative directly supports the university's commitment to celebrating diversity and promotes the university's place in the global community. Each art crawl will offer tours of five galleries, visiting each for about 30 minutes.
1:00 | Charles B. Wang Center, Skylight Gallery, Zodiac Gallery
1:30 | Paul W. Zuccaire Gallery, Staller Center for the Arts, Level 1
2:00 | Melville Library, Lawrence Alloway Memorial Gallery, Level 1
2:30 | Melville Library, Central Reading Room, Level 1
3:00 | Simons Center Gallery, Simons Center for Geometry and Physics, Level 1
Tour Stops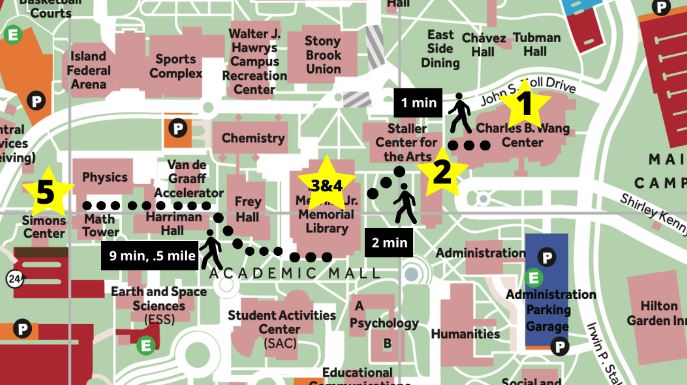 Driving and Parking Directions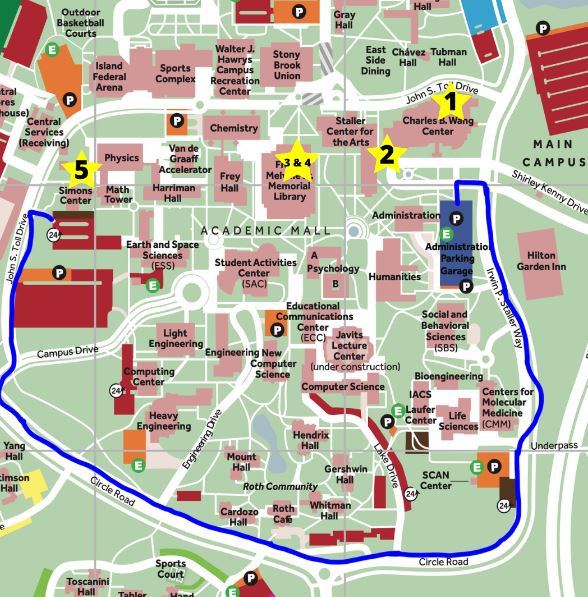 Parking (fees apply)  is available in the Administration Park Garage (stop #1-4) and the Simons Center (stop #5). It is about a 6 minute drive between the two parking lots. Accessible parking is available at both parking locations.