Simons Center Gallery is pleased to announce the opening of the SYNERGY exhibition featuring the works of sculptor William Duffy and the choreographer William Forsythe's website based project with The Ohio State University.
This multi–media exhibit emphasizes the collaboration between artist and research scientist, while also debuting William Duffy's most recent work for the Simons Center Gallery.
Schedule of Events:
Tuesday July 9 Opening Reception
5:30pm Wine and Cheese Reception
6:00pm Talk by artist in residence William Duffy and TED talk by Nora Zuniga-Shaw
Tuesday July 23
5:30pm Talk by Diana Davis, "Dance your PhD" (For more information please click here)
6:00pm Wine and Cheese Reception
6:30pm Musical Performance featuring Re'ut Ben-Ze'ev mezzo soprano, Andrey Tchekmazov on cello, and pianist Leon Livshin
Tuesday July 30th
6:00pm Wine and Cheese Reception
6:30pm Musical Concert featuring Anna Rabinova on violin and Leon Livshin on piano
Tuesday August 6th
6:00pm Wine and Cheese Reception
6:30pm Musical Concert featuring pianists Dina Wainstein and Leon Livshin
Thursday August 15
5:30pm Talk by Shrikant Iyer, 'Synergy Ball in Origami' (For more information please click here)
6:00pm Wine and Cheese Reception
6:30pm Musical Performance by pianist Leon Livshin
About the artists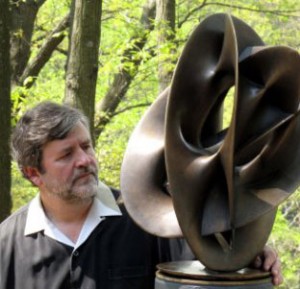 William Duffy was born in Cambridge, Massachusetts in 1953. His childhood was spent observing nature in rural Massachusetts where he graduated from high school in a concentrated fine arts program under the tutelage of Elinor Marvin. He holds a Fine Arts Diploma from the School of the Museum of Fine Arts, Boston, Massachusetts, and a MFA from University of Maryland at College Park in 1983. Four years of experience in state-of-the-art foundry techniques gained at the Johnson Atelier Technical Institute of Sculpture in Princeton, New Jersey, has prepared him to direct and execute all phases of design, fabrication, and installation of his large-scale public art projects. Currently Duffy maintains a studio in Baltimore, Maryland.
Duffy is widely recognized for his large-scale commissions in a variety of public and private collections. His work chronicles historical events and the inspiration of the dynamics of the human form, and its harmony with the environment. Duffy's art is rooted in sculpture's figurative tradition, with decidedly contemporary influences. Duffy is increasingly involved in the planning of outdoor environments by collaborating with landscape architects such as Wolfgang Ohme including natural elements such as water. He works most often in bronze, stainless steel and granite to create durable works that are designed to withstand time, weather and human contact.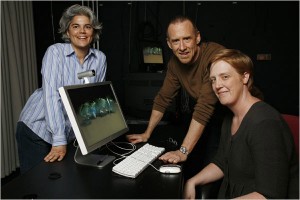 William Forsythe was raised in NY and initially trained in Florida, Forsythe danced with the Joffrey Ballet and later the Stuttgart Ballet, where he was appointed Resident Choreographer in 1976. He began a 20-year tenure as director of the Ballet Frankfurt in 1984.
After the closure of the Ballet Frankfurt in 2004, Forsythe established a new, more independent ensemble. The Forsythe Company is based in Dresden and Frankfurt am Main and maintains an extensive international touring schedule.
Forsythe's most recent works are developed and performed exclusively by The Forsythe Company, while his earlier pieces are prominently featured in the repertoire of virtually every major ballet company in the world, including The Kirov Ballet, The New York City Ballet, The San Francisco Ballet, The National Ballet of Canada, England's Royal Ballet, and The Paris Opera Ballet.
Forsythe is also a current A.D. White Professor-at-Large at Cornell University (2009-2015).
For more information about William Forsythe's work, visit http://www.theforsythecompany.com/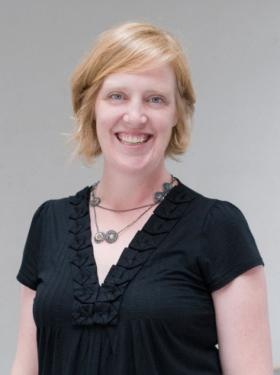 Zuniga Shaw is a choreographer and interdisciplinary arts researcher currently working with William Forsythe and the Advanced Computing Center for the Arts and Design as Co-Creative Director for the "Synchronous Objects" project. She is a founding member of the EMMA Lab, a collective of artists and scientists concerned with real-time engagements between the body, site, and technology.
She is a published author on dance and technology topics and her recent artistic commissions include an interactive sound performance for ICMC2007 with circus artist Jerome Thomas, three new dances for television (WOSU-PBS), and performances for NANO at the Los Angeles Country Museum of Art. Zuniga Shaw is currently working on a book about "Synchronous Objects" and the new methods in interdisciplinary and practice-based research it required. She is Assistant Professor and director for dance and technology at The Ohio State University Department of Dance.